Tape-in human hair extensions by HAIRELLA®
The gentle hair extension for your glamorous appearance with our reusable tape-in human hair extensions
HAIRELLA Echthaar EXTENSIONS ON INSTAGRAM
Echthaar Extensions erhalten und später bezahlen!
Keratin-Bondings
The professional way of your hair extensions with our Italian keratin bondings
Are you an Instagram influencer?
We have different partnership models that may be of interest to you.
Contact us now!
Flawless hair quality
It is important to us that the hair structure of the human hair extensions is processed as naturally as possible without damaging the cuticle or artificially enhancing it with silicone or the like. The hair is only gently colored in a cold water process, so that our blonde tones also have a quality that you will not find anywhere else. Nothing would be worse than brittle or matted extensions.
High quality hair structure thanks to our unique microscope selection process.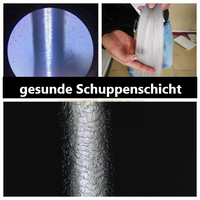 "Flawless hair structure"
Follow us on Instagram
Follow us on Instagram
Customer rating
We use Hairella's tape-in extensions for our salon customers. Just perfect!

Ashley P.
Simply great, the flat bonding extensions from hairella with great customer service! Many Thanks!

Belasia R.
The tape-in extensions from hairella are very comfortable to wear. I can only recommend! Hold on to that for a very long time.

Safira S.
our extensions experts
Sarah, Mark, Antonie, Susi, Jacop. left to right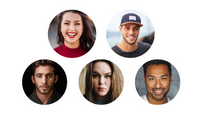 about Hairella
Our company was founded in 2010. We offer human hair extensions or hair extensions in tape-in, clip-in, keratin bondings, microring and wefts in salon quality with intact cuticles and gentle coloring of human hair with voluminous hairline.